Books For Primary & Secondary Schools Found in Sidama Region (Mulugeta W/Tsadik, Librarian, Hawassa University) Ethiopia
Project Goal: $12,300
Current Progress: $3,976 (32.00%)
Donate Now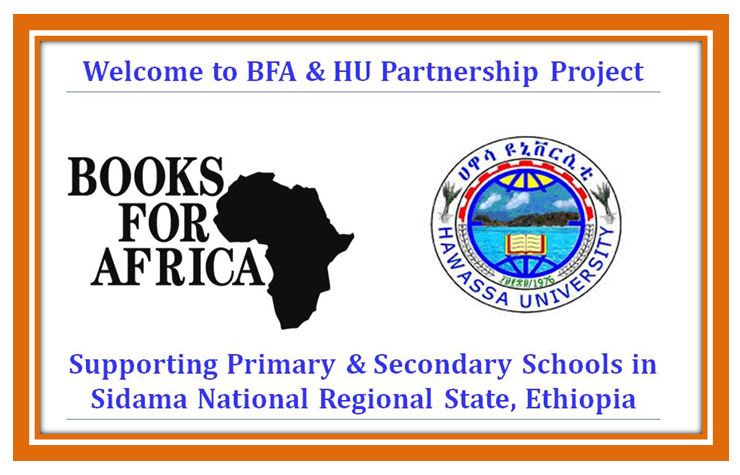 This is a significant project that focuses on the UN SDGs UN Sustainable Development Goals: Goal 04 Quality education. It needs your donation to help the sustainable development of the educational needs of the specific region (Sidama Region, Ethiopia).
This community development outreach cooperation project plans to ship a 20-foot book container containing almost 22,000 books to support the implementation of the educational program for girls and boys in elementary, middle and high schools in the Sidama area. The funds raised are used to ship the donated books directly to Ethiopia.
Donations of funds or grants can be made or delivered directly to the project host country, Hawassa University, Ethiopia, or donations of funds can be given or delivered online on the official project page of the website hosted by the host of the project Books For Africa.
We invited all interested donor organizations, potential donors and international grant donors, foreign embassies in Addis Ababa, Ethiopia, international, federal, regional, local governmental and non-governmental charities at home and international level to get involved and donate to Community Development Outreach Partnership Project entitled "Books For Primary & Secondary Schools Found in Sidama Region (Mulugeta W/Tsadik, Librarian, Hawassa University) Ethiopia". This is a project started and operated by Mr. Mulugeta W / Tsadik, and has been recognized by Hawassa University and Books For Africa.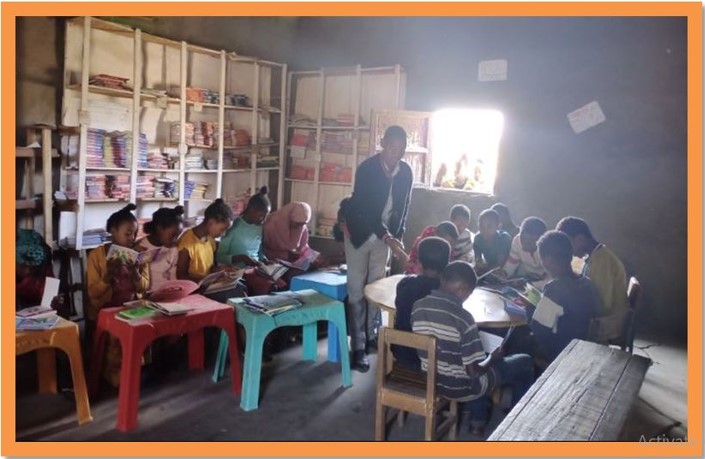 OBJECTIVE OF THE PROJECT
The main goal of the project is to enrich the book collections of primary and secondary schools in the Sidama region of Ethiopia through valuable books donated by an international partner named Books For Africa (BFA) in order to develop and promote knowledge acquisition and learning.
This partnership project is an integral part of the community outreach program of the Hawassa University. Therefore, the Hawassa University, which has always been committed to community outreach service activities, hopes to reach particularly the rural communities where the primary and middle and high school students are located through this cooperative project in order to alleviate shortage of supplementary reading books.
Obviously, a well-organized school library and equipped with up-to-date information resources, that is, books in various fields of subjects, are one of the criteria for assessing the quality of each education system. For this reason, we plan to adopt a plan for Primary and secondary schools in rural areas located in the Sidama National Regional State of Ethiopia to provide sufficient updated book resources to enhance the abilities of girls and boys. It is apparent that, books provide students with opportunities to learn imagine new possibilities and independently shape their own future. The project aims to improve the quality of education, cultivate and maintain students' reading habits, and enrich students' intellectual, aesthetic, cultural and emotional growth.
TARGET BENEFICIARIES
Target beneficiaries are (girls/627,090 and boys/666,472) a total of 1,293,562 elementary, junior and high school students will be beneficiaries. They are located in Sidama National Regional State of Ethiopia.
N.B.The donated books will be distributed to the primary and secondary schools that are considered reliable for resource acquisition and delivery, as well as the schools most in need.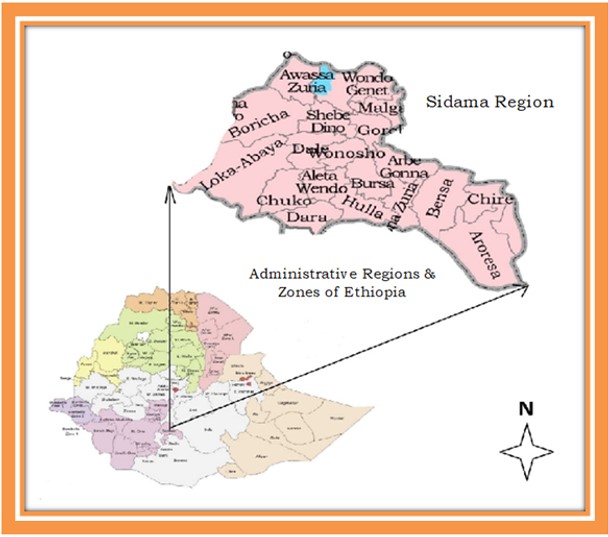 Map of Sidama Administrative Region: HU & BFA Partnership Project Implementation Region
METHODS OF IMPLEMENTATION
Books For Africa and Hawassa University are jointly responsible for the operation of donated books until the books reach Addis Ababa, Ethiopia via the Djibouti port; once the books arrive, the Hawassa University will be solely responsible for the implementation of the project so that the books can be distributed to the project beneficiaries located in Sidama National Regional State of Ethiopia.
CONTACT US:
Mr Mulugeta W/Tsadik
Librarian@Hawassa University, Ethiopia
For Further Details visit: https://mylibrarianship.wordpress.com
Institutional Email: mwlibrarian@hu.edu.et
Email 2: awassa2001@gmail.com
Mobile Phone:+251-911829195
Hawassa University, Ethiopia
Mr Yohanan Yokamo
Director, International Relations and Alumni Affairs Directorate (IRAAD) @HU
Institutional Email: yohanany@hu.edu.et
Email 2: yokamo.yohanan@gmail.com
Mobile Phone:+251-916038397
Hawassa University, Ethiopia
HU Website: https://hu.edu.et
HU Facebook: https://www.facebook.com/Hawassa.University