Books For Primary & Secondary Schools Found in Sidama Region (Mulugeta W/Tsadik, Librarian, Hawassa University) Ethiopia
Project Goal: $12,300
Current Progress: $5 (0.00%)
Donate Now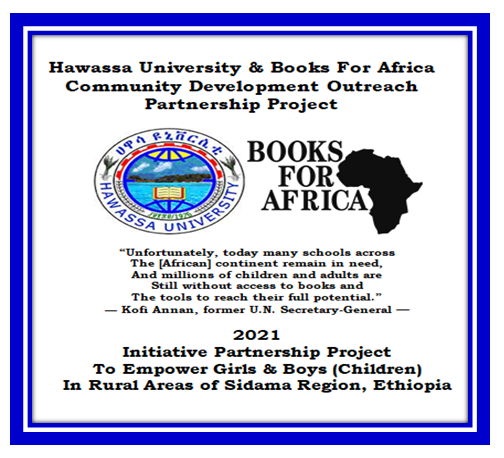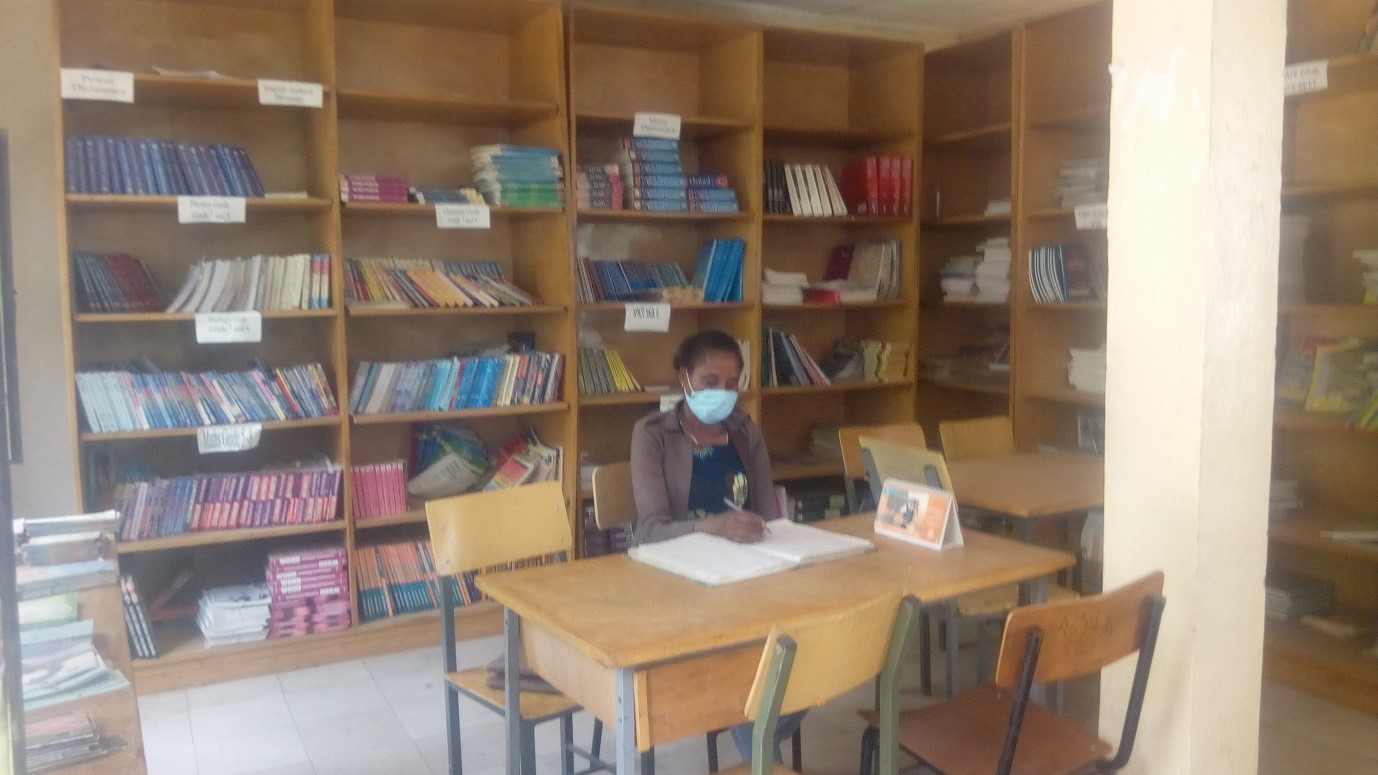 The main purpose of the project is to harness greater social responsibility towards developing technologies that provide a better quality of life & facilitating access to knowledge and learning, through valuable book donations from international partner Books For Africa (BFA).  
It is a meaningful project, focuses on the United Nations SDGs UN Sustainable Development Goals: the Goal 04 quality education. It requires your donation to help the sustainable development of education need in this specific region (Sidama Region, Ethiopia).
This community Development Outreach Partnership Project initiative planned to ship a 20-foot container of books contains almost 22,000 books that support to implement an educational curriculum for girls & boys of   Primary and Secondary Schools found in Sidama Region. The fund raised is used for expenses to ship the donated books directly to Ethiopia. The fund can be contributed or grant award can be awarded or given directly to Hawassa University the main host inside the project country Ethiopia or the fund contribution can be done online on the official Project Page of main funding site hosted by Books For Africa.
We invite all interested donor organizations,  international potential grant funders and grant makers, all foreign Embassies found in Addis Ababa Ethiopia, international philanthropic organizations, t federal, regional, local  government and non-government organizations at  home and  international level to get involved and donate to Community Development Outreach Partnership Project entitled "Books For Primary & Secondary Schools Found in Sidama Region (Mulugeta W/Tsadik, Librarian, Hawassa University) Ethiopia". It is a project initiated & operated by Mr Mulugeta W/Tsadik & recognized by HAWASSA UNIVERSITY and BOOKS FOR AFRICA.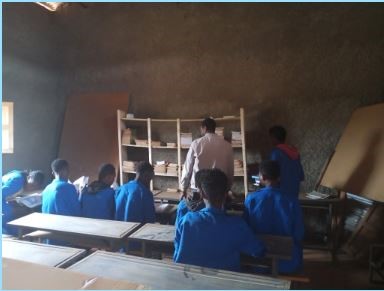 OBJECTIVE OF THE PROJECT
This partnership project is part and parcel of the community outreach program of Hawassa University, accordingly, Hawassa University which is always committed to community outreach service activities, through this partnership project wants to reach out to the communities where primary and secondary schools students are in a critical shortage of supplementary reading books to protect their plight of book famine & provide a helping hand for those who need to get back on their feet... and make this a better world for all of us.
It is apparent that a well-organized school libraries furnished with up-to-date information resources i.e. books on diverse fields of subject are one of the criteria by which the quality of every educational system is  evaluated, accordingly, we have planned to empower girls & boys by supplying enough up-to-date books resources to primary and secondary schools found in the rural areas of Sidama National Regional State of Ethiopia, it is obvious that books offer the chance for girls and boys to learn, imagine new possibilities and shape their own futures independently. The project intends in the course of improving quality of education, to develop and sustain in students the habit of reading books and to enrich student's intellectual, aesthetic, cultural and emotional growth.
TARGET BENEFICIARIES
Primary & Secondary Schools students (girls & boys), found in   Sidama National Regional State of Ethiopia, will be beneficiaries.
N.B. The donated books will be distributed to primary & secondary schools where acquisition and delivery of resources are considered reliable and to those most in need schools.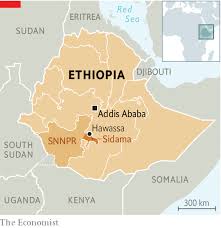 Figure 3. Map of Ethiopia: Depicts Sidama Region, where Hawassa University Community Development Outreach Books Donation Partnership Project will be implemented.
METHODS OF PROJECT IMPLEMENTATION
Hawassa University & an initiator of the project will take operational responsibilities connected to the donations of the books outside & inside the project country Ethiopia in order to reach out to the project target beneficiaries interacting actively with the Books for Africa, stakeholders, governmental, non-governmental organizations & all donor organizations funding on community development at home and international level.
To implement this Community Development Outreach Partnership Project Hawassa University has been initiated to be partnered with Books for Africa because of its interest in enriching primary & secondary schools books collection so as to improve quality of education through book donations from the key donor organization, Books for Africa, particularly for the benefit of girls & boys (children) found in primary & secondary schools of Sidama National Regional State of Ethiopia.
Contact:
Mr Mulugeta W/Tsadik, Librarian@Hawassa University, Ethiopia
For Further Details visit: https://mylibrarianship.wordpress.com
Institutional Email 1: mwlibrarian@hu.edu.et
Private Email 2: awassa2001@gmail.com
Mobile Phone:+251911829195
HU Website: https://hu.edu.et
HU Facebook: https://www.facebook.com/Hawassa.University
Hawassa University, Ethiopia