Board & Staff
Executive Committee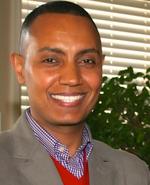 BFA Board President Jote Taddese is an advocate for literacy with a deep passion for how innovation in technology enables access to quality education for students in under-served schools and communities worldwide. Born and raised in Oromia, Ethiopia, and educated in Nairobi, Kenya and the U.S., Jote has over 17 years of information technology experience in government and corporate sectors, and is currently a Distinguished IT Advisor within Medtronic Global IT organization for the Enterprise Information Architecture practice, and is the Chairman of the Medtronic Africa Focus Team.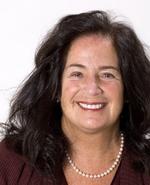 BFA President-Elect Joanna "Joni" Sussman is a children's book publisher with Lerner Publishing Group, a longtime supporter of Books For Africa. She believes that books – on the African continent and throughout the world - line the pathway to a better world. With expertise in children's publishing, as well as book production and printing, she has worked on a variety of projects for Books For Africa. A sought-after speaker on the subject of children's literature, Joni has also served on a number of boards, including the Jewish Community Relations Council of Minnesota and the Dakotas, where she also served as president.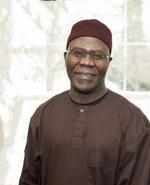 BFA Board Secretary Atare Agbamu has been involved in shipping more than 157,000 books to Africa, including more than 113,000 books to his native Nigeria, since 2011. Atare's work in the reverse-mortgage industry has saved more than 12,000 widows and widowers across the US from foreclosure and displacement, and improved federal reverse-mortgage regulations for all consumers. Atare and his wife, Efe, are parents of three children; they live in Oakdale, Minnesota.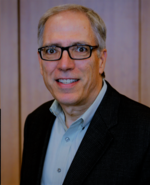 BFA Treasurer Patrick Mandile is the Former COO of law firm Robins Kaplan LLP, where he worked for over twenty years before retiring in 2017. Patrick has been a member of the Books For Africa Board since 2017, and also serves on the advisory board of BFA's Jack Mason Law & Democracy Initiative.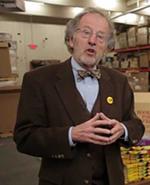 In 1988, British expatriate Tom Warth visited a library in Jinja, Uganda, where books were nearly nonexistent; the few books that remained on the shelf were tattered and decades old. Coming from the publishing industry, Tom was aware of the great surplus of books in America and set about finding a way to put those books in the hands of African learners. Tom's vision became Books For Africa, which has since grown to be the world's largest shipper of donated books to the African continent.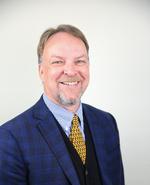 Patrick Plonski has served since 2003 as Executive Director of Books For Africa. Plonski holds a PhD in International Education (2009), and previously served as Executive Director of the Minnesota Agricultural Education Leadership Council at the University of Minnesota (1998-2003), and Committee Administrator for the Minnesota House of Representatives Committee on Agriculture (1987-1998).
---
Board Members
Strategy Consultant, Crimson Education
Senior Vice President, Legal Editorial Operations, Thomson Reuters
Board Member Emiritus (Ex Officio), President and Publisher, Mshale
Vice President - Global Sales and Marketing, Better World Books
Senior Loan Officer - MN Department of Employment and Economic Development (DEED)
Principal/School Head, Highwood Hills Community School
Supplier/Bottler Auditor, The Coca-Cola Company
VP of Artist and Repertoire, Konlive Distributions
Pediatric Dentist, Healthpartners
International Development Consultant
MBA Student, Columbia Business School
Publisher Emeritus, Merck and Company
Project Directors
Director of the Jack Mason Law & Democracy Initiative
Country Director – Nigeria
H.E. Arikana Chihombori-Quao
Co-Chair, Jack Mason Law & Democracy Initiative
Co-Chair, Jack Mason Law & Democracy Initiative
Ambasadors Circle
Hubert H Humphrey School of Public Affairs
Somali American Community
Morgan Stanley Wealth Management
Hansen Henley Yoder and Lamb
Former U.S. Ambassador to Nigeria
Dr. LaChapelle Family Fund
Follett Educational Services
Norton Rose Fulbright US LLP
The Sir Emeka Offor Foundation
Former BFA Board President
Hennepin County Medical Center
The Athena Group International
University of Illinois at Chicago
Corporate Council on Africa
City Council of St. Paul, MN
BFA Staff (Office)
Administrative and Communications Specialist
Database and Development Officer
BFA Staff (Warehouse)
Director of Atlanta Operations
Minnesota Warehouse Manager