AAUW South Africa Container Project for Memel Global
Project Goal: $21,000
Current Progress: $0 (0.00%)
Donate Now
We maintain three public libraries in the Memel-Zamani community: one in Memel Primary School, one in Memel Public School, and one in Zamani Secondary School. Memel Primary School was our first library and now houses over 5,000 books, with the other two libraries each having about 800 books. The students eagerly wait in line on library day to check out a new book. We are constantly changing the books between libraries to offer more variety. We have a new library space in which we can expand access to books for the whole Memel and Zamani communities. The books will be used by all of our community members and support our programs encompassing co-housing/ building skills, organic gardening, life skills, education, and health.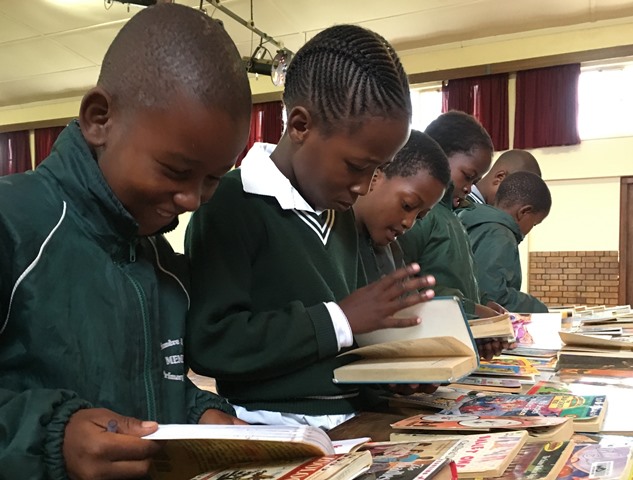 Please sponsor books to provide encouragement and inspiration to a child who will delight in discovering the world.
There are 360 members of Minneapolis AAUW collecting books and contributing funds to make this container project a reality. 
Mary Moriarty, mkmoriartylicsw@aol.com