Replenishing Libraries (Dick Simpson) - Sierra Leone
Project Goal: $15,000
Current Progress: $560 (4.00%)
Donate Now
Sierra Leone is still recovering from the devastation of a ten-year civil war. One-third of the country had to flee, thousands were murdered, as many as 10,000 had limbs chopped off in a most brutal manner, and child soldiers had their childhood and education stolen from them. In 2014, the country was hit with the Ebola outbreak from which it is still recovering. Improving access to books and to education is key to the future of the country.
To aid the recovery from the war and the Ebola epidemic, we have sent more than 260,000 books to replenish libraries in schools, universities, and communities.  With the help of new donors, we aim to send three to four containers a year of 22,000 books per container. Our end goal is to provide one million books to replenish the public and school libraries throughout the country by 2020.  We are grateful for any contribution of books or funds to aid this effort.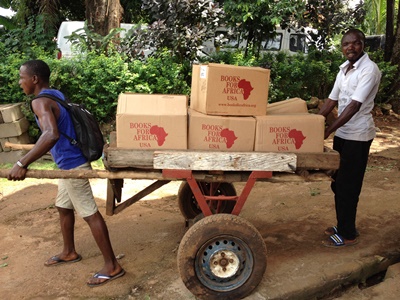 Through our partner, the Sierra Leone Book Trust in Freetown, we are able to distribute books throughout the country-- to even the most remote schools and villages.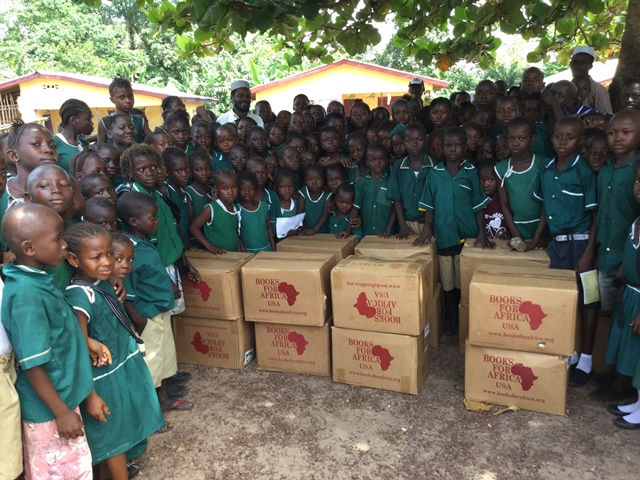 Please donate via this webpage, or mail a check with "Replenish/ Sierra Leone" on the memo line.
If you have university books to contribute, please email Dick Simpson.
Contact: Dick Simpson at simpson@uic.edu