Donate to a Project
This map highlights the African countries in which a group is fundraising for a book shipment. Scroll over the country that you would like to donate to. Details will show in the pop-up screen or below the map when clicked. Or click on a specific project in the list on the right.
To donate to a specific project by clicking the "Donate Now" button on the project page.
If you prefer to make your donation by check, you can send a check to our St. Paul office. Please indicate the project you would like to donate to in the memo line.
Checks should be mailed to:
Books For Africa
253 E. 4th St.
Suite 200
St. Paul, MN 55101
Kenya
InAble/Our Reading Spaces Library Project (Jean Adero) - Kenya
Project Goal: $9,800
Current Progress: $2,686 (27.00%)
Project Start: 12/01/2011
Donate Now
Imagine life without access to books for leisure reading or learning… unimaginable, right? That is the story of the lives of the children in Kisumu, Karateng' – Kenya. The majority of the 10,000 primary and secondary school children do not have access to reading material outside of their core curricula – and even access to school books is a problem. To end this crisis, the local community in Karateng' in conjunction with Our Reading Spaces have banded together to open their first community library.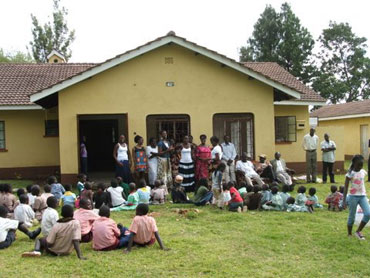 When asked about how a library would change their lives, many of the kids in the villages said that it would help them achieve their educational goals, or that they would improve their reading and writing skills. The favorite response came from Benjamin who said, "Reading will help me travel the world without getting into an airplane." A local family has donated the land and the house to be used as a library, and has committed to furnishing it. Please lend a hand by donating towards the shipment of 22,000 books – so that the community in Kisumu, Karateng' can travel the world!
For details, please contact Jean Adero at (404) 510-1909 or jean_adero@hotmail.com, or visit www.ourreadingspaces.org.
Make no mistake, there are hundreds and thousands of people [in Africa], young and old, who aspire to an education so that they can become their own agents of change and lead themselves out of the trap of poverty that has kept them down for much too long.

- His Excellency Welile Nhlapo, South African Ambassador to the U.S.