Donate to a Project
This map highlights the African countries in which a group is fundraising for a book shipment. Scroll over the country that you would like to donate to. Details will show in the pop-up screen or below the map when clicked. Or click on a specific project in the list on the right.
To donate to a specific project by clicking the "Donate Now" button on the project page.
If you prefer to make your donation by check, you can send a check to our St. Paul office. Please indicate the project you would like to donate to in the memo line.
Checks should be mailed to:
Books For Africa
253 E. 4th St.
Suite 200
St. Paul, MN 55101
Ethiopia
University of Gondar and Area Schools Acquisition Project (Abebe Kebede)-Ethiopia
Project Goal: $15,500
Current Progress: $1,430 (9.00%)
Project Start: 01/01/2011
Donate Now
UoG-ASAP plans to improve library holdings of the University of Gondar and area schools and colleges. Currently within the university, there is lack of textbooks in all fields particularly in science and mathematics. Basic science books are also hardly available at local markets. Students share such critical books at the ratio of 1 book per 50 students. We even observed a lack of a single copy of textbooks recommended for some science courses. Most students depend on notes provided by their instructors during the traditional talk and chalk lectures. The lack of science books at area schools and colleges is even worse.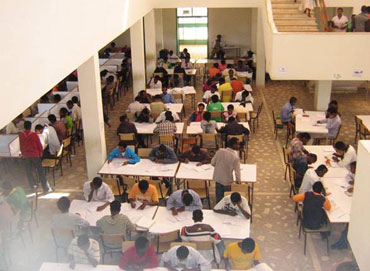 While the long-term effect of such scarcity is predictable, we observe that it is creating a lot of stress on the staff to accommodate the needs of a given curriculum. UoG has invested in information infrastructure to ease access to online books and resources, as well as library infrastructure. This is a holistic project in that the area schools and colleges must have quality access to books and educational resources. We call upon supporters of UoG and Gondar Area Schools to participate in donating to Books For Africa. Our goal is to acquire 20,000 books, 20 used computers, 100 soccer balls, and some science lab equipment. While the books and lab equipment will be shared among UOG and Gondar area schools, the soccer balls and the used computers will be distributed to area schools.
The beneficiaries are:
University of Gondar
University of Gondar Community School
Atse Fasiledes Preparatory & High School
Azezo Preparatory &High School
Angereb Prepartatory & High School
Gondar College of Teacher Education
We are collaborating with Dr. Abebe Kebede, member of the Ethiopian Scientific and Academic Network, who will coordinate the global volunteer and fundraising effort.
All communications must be addressed to:
Dr. Abebe Kebede
ESAN/International Liaison
email: Abkebede@gmail.com
Tel: 336 941 7040
336 941 7040
Eyasu D. Tadesse
Gondar Development & Cooperation Organization (GDCO) Secretary
email:  eyasudamtew@gmail.com
Tel: 703 593 8169
703 593 8169
Dr. Afework Kassu
General Director fo Research and Community Service Core Process
University of Gondar
Tel: +251921221959
Email: afeworkkassu@yahoo.com
Dr. Yemataw Wondie
General Director for Teaching and Learning Core Process
University of Gondar
Tel: +251910087549
+251910087549
Make no mistake, there are hundreds and thousands of people [in Africa], young and old, who aspire to an education so that they can become their own agents of change and lead themselves out of the trap of poverty that has kept them down for much too long.

- His Excellency Welile Nhlapo, South African Ambassador to the U.S.