Beitbridge, Zimbabwe (Cheryl Naja) - Zimbabwe
Project Goal: $17,000
Current Progress: $7,741 (46.00%)
Donate Now
In the town of Beitbridge, Zimbabwe, sits an empty structure with empty shelves.  Outside its walls, a population of 22,000 lives in some of the world's most rampant poverty.  Because of its position on Zimbabwe's South African border, many adults in Beitbridge rely on diamond mining, illicit trade and sex trafficking for income.  Besides having limited access to basic necessities, parents in Beitbridge have little hope for the future of their children.  Educational resources, including books, are a scarce afterthought to survival.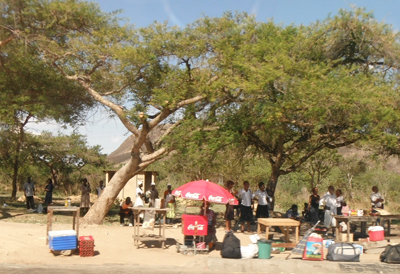 You can help us make a positive change.  Please join me and Books for Africa, to help end the book famine and furnish this structure.  Together we can help build the Beitbridge public library by providing rich educational resources that we believe every child deserves.
Won't you help raise the $17,000 in shipping costs required to send these books to Zimbabwe?  Yes, it's a big number, but together we can make a difference in the education level of an entire community. 
Contact: Cheryl Naja cheryl.naja@alston.com