The Elsey Kirabo Memorial Library Project
Project Goal: $15,300
Current Progress: $3,969 (26.00%)
Donate Now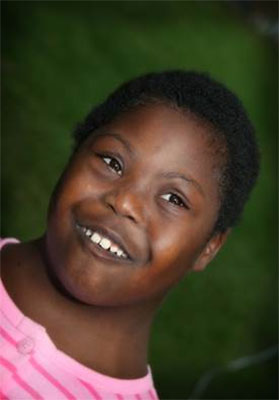 Elsey Kirabo was born to Ugandan parents (in the U.S.) and joined our (the Peterson) family as an infant.  She was born with "designer genes" (more commonly referred to as Down Syndrome).
Elsey had an outgoing personality and the ability to make everyone she met smile.  Kirabo means gift in the Lugandan language, and she truly was a gift and a blessing to all who knew her in her 11 years of life.  Elsey was an avid swimmer and dancer, and preferred to go by "snugglebunny," "sweetheart," or simply "love."  Elsey was always the spark that lit up the room when she walked through the door.
Andrea Wall, founder of PEN Trust, is a close family friend of the Peterson family, and was among the many who knew and loved Elsey. We are honored that Andrea will be setting up the Elsey Kirabo memorial library, which will continue Elsey's legacy of joy and giving by providing Tanzanian students with the tools for education and introducing them to the delights of reading.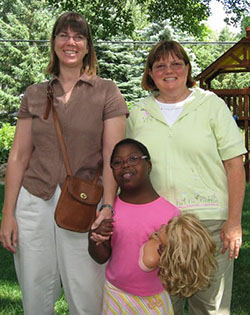 Contact:
Mary Jo Peterson mjpsew@aol.com