Nyarweng Foundation (Mayen Makoor) - South Sudan
Project Goal: $25,000
Current Progress: $7,282 (29.00%)
Donate Now
Research, personal experiences and observation of the organization's internal and external environment, has provided insight into the critical need for programs that address the challenges that are facing the individuals, families and the entire South Sudanese communities. The region of the Sudan had been engaged in wars between the 1950s and 2005, when the South Sudan and the Government of Sudan - Khartoum regime - signed a permanent peace in an unprecedented agreement known as the Comprehensive Peace agreement (CPA), a process of which was aided by various regional and international players including the United States. South Sudan, after six years of interim period accorded to her by a CPA provision, exercised the right of self-determination in public referendum in 2011. On July 9th, 2011, the world witnessed the birth of the youngest nation as the people of South Sudan cast their first ever vote in favor of session, by overwhelming 98.9%. While a nation state has been obtained, the task of nation-state building, economic development, provision of health service, infrastructure, and basic education are way too overwhelming to a young country that is still in the transitional mode from revolutionary guerilla to modern country. The masses of South Sudan, majority of who are bucolic, have not realized the peace dividend, even in the modest sense.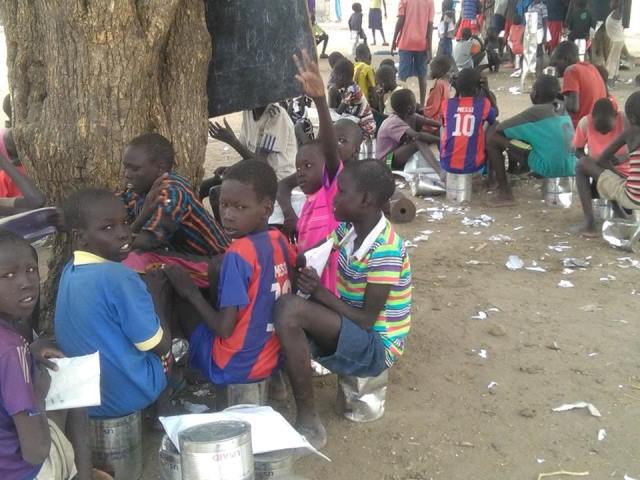 Individuals living in South Sudan have very limited access to quality health care services. There is a shortage of facilities and skilled health workers and a limited supply of vaccines and medical equipment. According to the Ministry of Health, South Sudan has about 120 medical doctors and just over 100 registered nurses for an estimated population of nearly twelve million people. This falls far below the doctor-patient ratio in neighboring Kenya, for instance, where there are 14 doctors per 100,000 people, 10 times the ratio of South Sudan, according to World Health Organization statistics from 2006. Vulnerable groups like women, children and the wounded are particularly at risk: South Sudan has the highest maternal mortality rate in the world. In addition, the country is prone to diseases, with meningitis, measles, yellow fever, and whooping cough endemic in many areas. Preventable diseases such as malaria and acute respiratory infections are the leading causes of ill health. River blindness, sleeping sickness, and cholera are also common.
Another area of concern in South Sudan is the staggering low amount of youth receiving a quality education and preparation for a successful life. There are in excess of 1.3 million primary school age children that are currently not attending school. South Sudan stands second-to-bottom in the world ranking for net enrollment in primary education — and bottom of the world league table for enrollment in secondary education. When children are attending school it is often to subpar programs that do not adequately provide students with the individualized attention required to understand the material being presented. The ratio of pupils to qualified teachers averages 100:1, but is double that level in some states.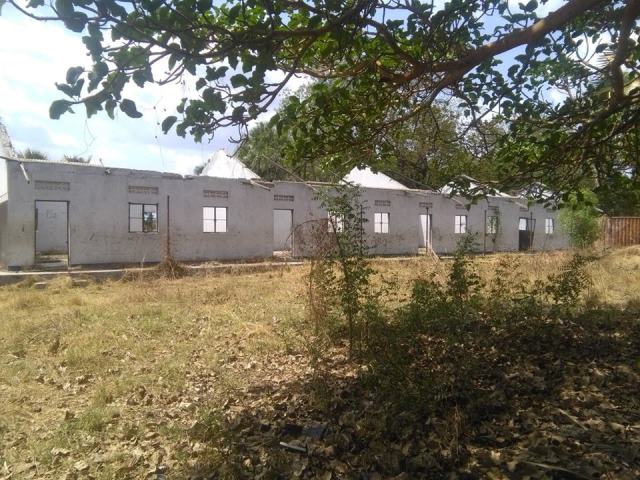 Young girls in South Sudan often face extreme disadvantages in the educational system. Girls are less likely to enter school, more likely to drop out, and there are just 400 in the last grade of secondary education. Today, a young girl in South Sudan is three times more likely to die in pregnancy or childbirth than to reach grade 8.
By working feverishly to develop alternatives to destructive activities, the organization can begin to reverse these disturbing trends. Nyarweng Foundation of Sudan has worked, is working, and will continue to work to address the above needs via the provision of high-quality services to the individuals in the community. The organization seeks to squash the negative tendencies by offering cost-effective, life-enhancing opportunities to those in need.
Contact: Mayen Makoor, President, Nyarweng Foundation of Sudan, Inc.
Email: Nyarweng@gmail.com
Phone: 404-916-9363