East Africa University/Puntland (Khadar Abdi) - Somalia
Project Goal: $7,000
Current Progress: $3,725 (53.00%)
Donate Now
East Africa University (EAU), which was previously known as Bender Qassim University, was established by group of educators in 1999 for the public benefit and it is recognized globally. Throughout our great history, EAU has offered access to a wide range of academic opportunities. As a world leader in higher education, the University has pioneered change in the sector. The university began offering courses in October of the year to around 500 students.
Today, EAU is one of the largest universities in Somalia, with over 2,500 students in Bosaso Campus, and a further 3,000 studying across 6 branches of East Africa University in 6 different cities, namely Qardho, Garowe, Buhodle, Erigabo, Galkayo and Galdogob. The university is a non-profit, community based, higher education institution, established in 1999 by a group of Somali educators. The university was initially based in the suburbs of Bosaso, situated in the far north eastern Bari province of Puntland State of Somalia.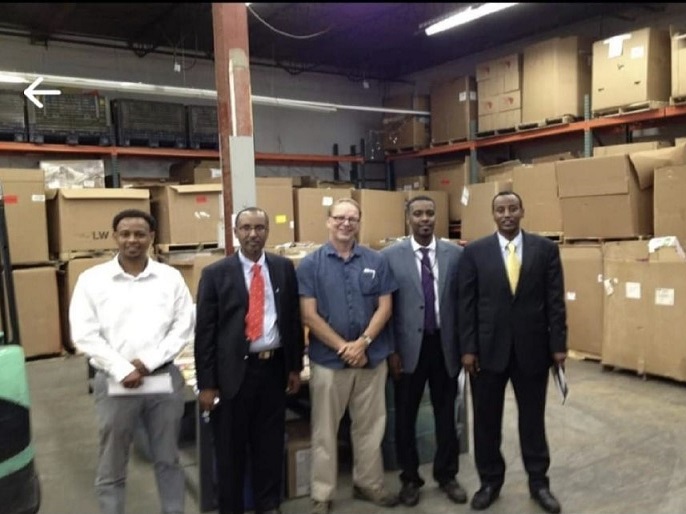 Although the application form of the books states the recipient as East Africa University, the books will be shared and divided among these universities to extent possible. We will ensure that to be the case, based on the available resources and logistical requirements.
In 2014, Books For Africa donated 2-40feet containers to Puntland Ministry of Education, roughly 44,000 books and were distributed to the local universities as well. It is worth mentioning that several pallets of these books on the veterinary subject was shipped to the only Galkacyo Veterinary institute, located in Galkacyo, which is situated 700km South of Bosaso. These books were the first batch of resources received by the Institute and the institute was later attached to Red Sea University. The pictures on this page show that project.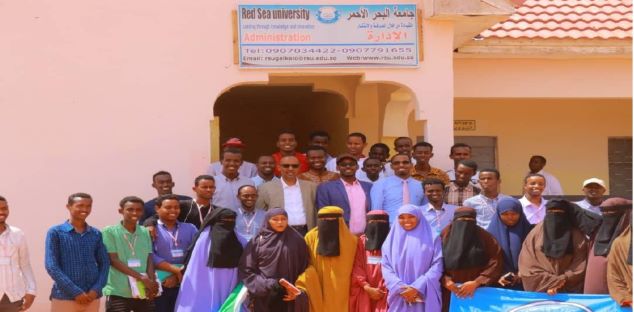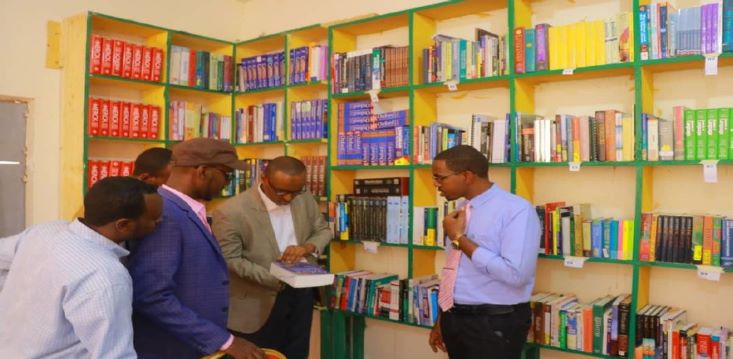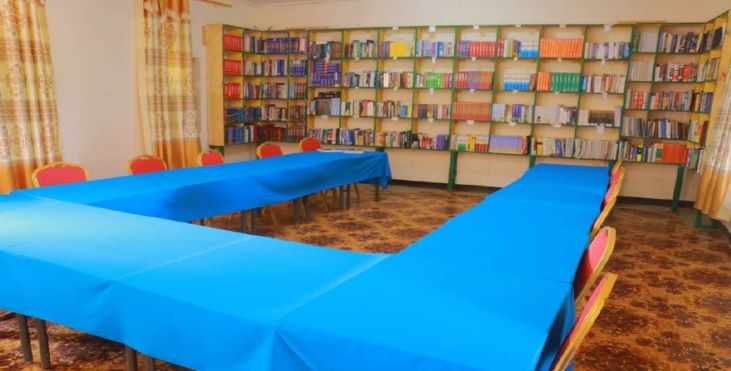 Contact: Khadar Abdi, khadar.abbdi@gmail.com
Contact: HE Ali H. Warsame, jowjowle@gmail.com