Baidoa Public Library (New Horn Institute) - Somalia
Project Goal: $15,500
Current Progress: $15,500 (100.00%)
Donate Now
The revival of formal education opportunities in Somalia is growing, but there are enormous challenges faced by those working to improve access to education opportunities for Somali children.  240 km south of Mogadishu, Baidoa is the capital city of Bay region and the interim capital of South West State (SWS) of Somalia. The town was once known as "Baydhow-Jinaay" in English, "The paradise". However, following the 1991 famine in Somalia, it was named "the city of death," due to the famine impact on the people of Bay region.
| | |
| --- | --- |
| | |

There is no national or state curriculum for schools in Somalia, hence each of the schools has its own curriculum borrowed either from the neighbouring countries or the Gulf States. School supplies are extremely limited and libraries, school and public, do not exist in Baidoa and rest of SWS. Literacy cannot grow well under such substantive limitations on literacy skills if these young people have no access to reading materials. Young people have no place to go for reading in order to demonstrate that education is not memorization, but the ability to learn independently throughout life. After leaving school, most youth have no materials to read, limited access to internet, and limited or no electricity at home.
Baidoa has an estimated population of more than 500,000, is situated at the center of one of the most densely populated agricultural regions in the nation. Following the collapse of state along with the protracted conflict, school enrollment remained to be a constraint for many families. Nonetheless, over the past decade and half, school enrollment has steadily been on the rise while quality of education remained as a major concern. This relative growth in literacy among young Somalis is creating a demand for a reading environment, implying both reading materials and physical place.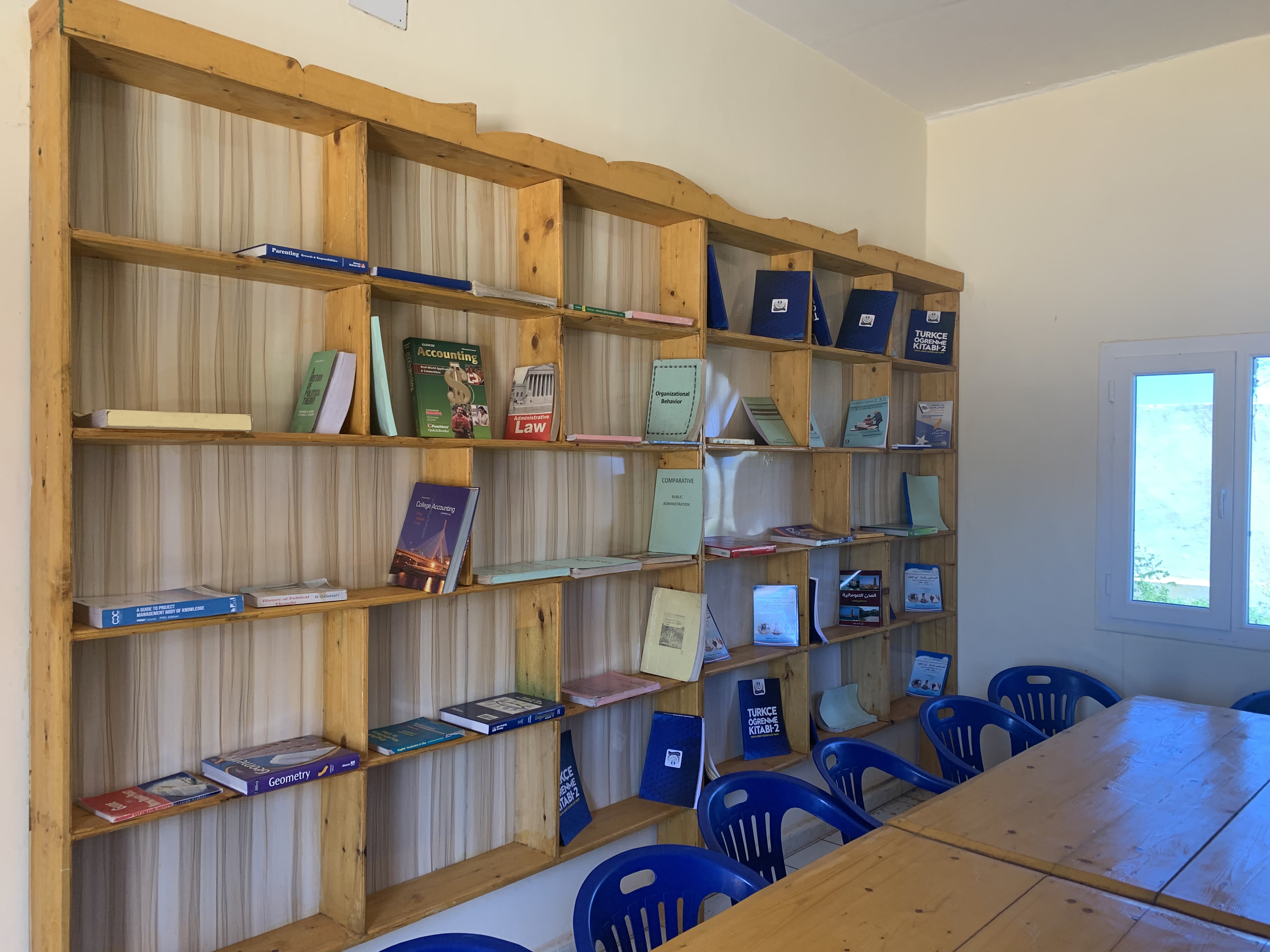 This hinders the potential to build on the knowledge base they acquired in school. The absence of literacy materials or a place for reading is coupled with unemployment, exposure to extremism, and the lack of healthy platforms for youth engagement. In response, we are creating a public library in Baidoa by delivering 24,000 books that will form the first shipment of the library.
Your donation of $1 contributes a book to the library, it will help foster a culture of literacy in Baidoa, providing educational opportunity for students in need.
Thank you for your support!
Contact: Sharif Haji, smhaji@ualberta.ca