Joe Beasley Foundation/J.U.M.P. - Somaliland
Project Goal: $15,000
Current Progress: $11,110 (74.00%)
Donate Now
The people with hearing impairments include the most neglected and vulnerable segments of society in Somaliland. The major challenges the deaf young people suffer in Somaliland include the following but not limited to:
•    There is very low public awareness in the issue of the people with special needs including the deaf or those with hearing impairments, and for this sake there are no active and organized humanitarian organizations or other activists involved in this area
•    The international supporting organizations don't fund any applicable initiatives in Somaliland so, the few existing related organizations/centers don't have aid partners
•    There is neither trained human resource or related equipped learning centers for teaching the deaf so that hundreds of deaf school age children and grown youth miss their basic rights to enrollment, literacy and life skills. The deaf grown youth (Ages 15-35) don't have opportunities to learn skills that would equip them for employment.  
•    The deaf have difficulty in communicating with the public service centers such as hospitals, ministries, police stations etc. because the institutions don't have any assistance for the deaf and so they cannot understand and express their needs as there are no translators. It is a very sad that some of these youth reported us that they were once arrested by the police and were detained for few days because they were only suspected and their language could not be understood.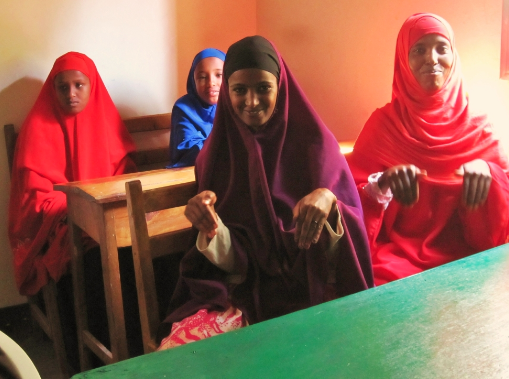 Your donations would go towards sending a 40-foot container of books, school supplies and computers to Somali Land.