Jerejef - A Chance to Give Back to Schools (Noah Nieting and Yacine Diouf) - Senegal
Project Goal: $24,000
Current Progress: $19,776 (82.00%)
Donate Now
The world is at your fingertips when they lie upon the open pages of a book.  Whether it's a story of adventure and promise or the fine details of chemistry and language, the lines of a page inspire wonder and personal growth.
As an economics major I'd like to think I know a few things about growth.  That may not be the case, but what is certainly the case is the impact of education on the mind of a student and the student's impact on the welfare of their community.
My semester abroad brought me Dakar and the village of Tattaguine where I interned at SAPPAT, a locally-founded and run nonprofit preventing the flight of youth from the area and develop diverse means of income generation.  Their microfinance services allowed countless farmers to invest in stock and seeds; their agricultural extension classrooms instructed farmers in simple storage methods to prevent spoilage; and their advocacy in communities gave access to land and resources to women and other disadvantaged groups.
While I observed plenty of change, SAPPAT's leaders saw in me a chance to broaden their scope and entrusted in me the goal to help make that happen.  Since my return to the United States, I have linked SAPPAT with a number of organizations to expand their services and resource base.  This project with Books For Africa reflects our ultimate goal to impact the lives of young villageois and to empower a new generation in community development.
That power comes from the lines of a book, and once unleashed it never looks back.
Thank you for considering a donation to this project.  Beyond Tattaguine, our books will also benefit high schoolers in Kaolack through an initiative with a current Mandela Fellow, a program begun by the Obama Administration to develop the leadership skills of young Africans.  Click the "Donate Now" button to make a difference in countless young students' lives.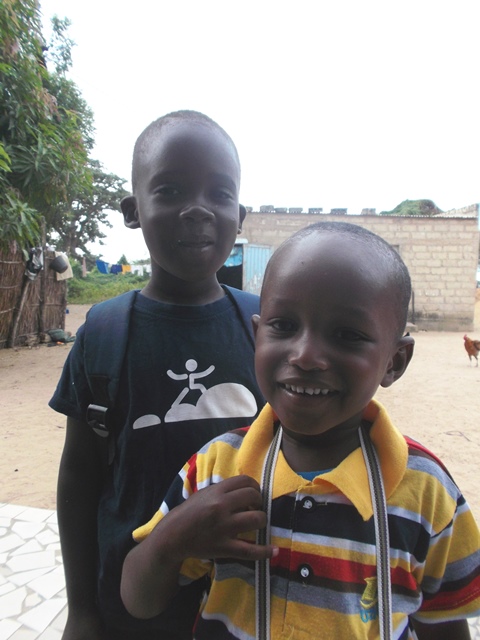 Contact: Noah Nieting nnieting@macalester.edu; Yacine Diouf ydiouf@macalester.edu