Dadaab Refugee Camp Book Drive (Sahra Noor, Abdullahi Dahir Mire and Louis Brownstone) - Kenya
Project Goal: $15,000
Current Progress: $ (0%)
Donate Now
Books For Africa is partnering with Abdullahi Mire of the Kenyan CBO Dadaab Book Drive to support refugees in Kenya. The intention of this campaign is to raise funds to ship 22,000 books to start the first working library at Dadaab Refugee Camp. Currently, there is 1 book for every 100 students in school and none for those out of school.
Dadaab refugee camp is one of the largest refugee camps that is still home to hundreds of thousands of refugees. While much focus has been given to providing essential support to the refugee community from different countries in Africa, one of the strategic areas which is education has witnessed poor performance from the students. The generosity of various global agencies and charities has seen the progress of hundreds of students annually. However, the More than 10,000 high school students in Dadaab refugee camp have been affected by lack of books for use in their studies. The student book ratio has remained 1.100 which is indeed alarming.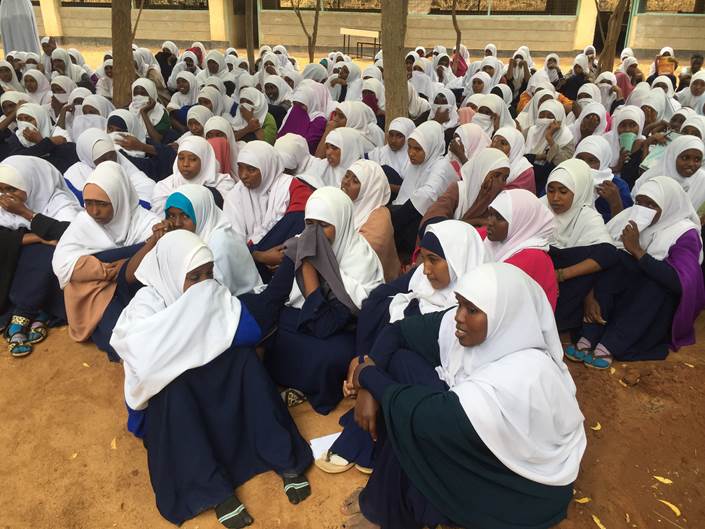 Our key target is to reduce books to student ration from the current 1:100 ratio to 1:1.
This looks ambitious on paper, but attainable with your support.
Our priority is to enable each student have a book to participate both during the lesson, and to study at home.
Each refugee child misses 10 minutes per lesson for lack of a book.
Out of 10 lessons, each student misses an hour a day for lack of books.
It takes one student out of the 10,000 Refugee Students, 10 days to read and complete an assignment.
10,000 Refugee Students in Dadaab fail to complete their homework ON time.
As a result: Less than 2 percent qualify for universities from the camp.
With your donations, we can break this barrier and inspire dreams of Dadaab.
Contact: Louis Brownstone, louisbrownstone@yahoo.com