I Am Because We Are Now Available at Common Good Books (St Paul, MN)
Date Posted:
Friday, June 15 2012 2:54 PM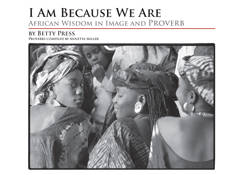 Support a local book shop and a local non-profit when you purchase I Am Because We Are, by Betty Press, at Common Good Books at their new Snelling Avenue location in St. Paul, MN. But hurry! Supplies are limited.
Part of proceeds for book sales will go to Books For Africa.