Success Stories & Recent News
What happens to a container of Books For Africa books once it arrives in Africa? What kind of impact will your donation have on the lives of children in Africa?
Here are some photos and stories about BFA shipments as well as recent news about our organization.
BFA books distributed across South Sudan

Two BFA containers of books were recently delivered to the Catholic University of South Sudan thanks to the generous support of The Sir Emeka Offor Foundation, Harriet McGuire, and Catholic Relief Services of South Sudan. One container has been put into circulation at Catholic University to enhance the educational experience of students there, while the other container has been distributed to 23 public and private learning institutions across the country.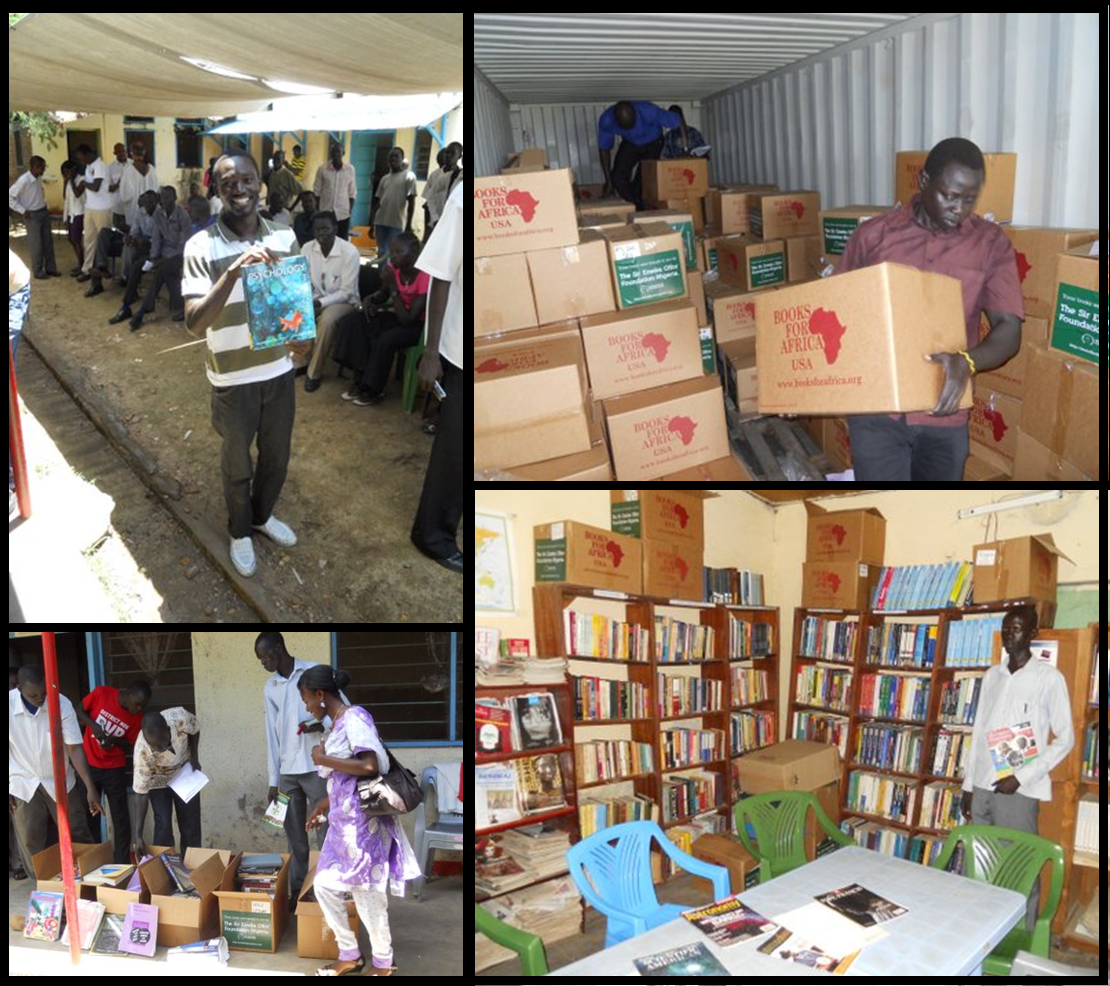 These books will benefit more that the students at the recipient schools; each institution receiving books has a library or reading center that is open to both students and the general public! The supplies delivered by this collaboration range from Law books for the Law School at Juba University, to educational materials for teacher's training centers, to high school texts and literature for schools and public libraries. This project will promote literacy and learning for students and communities across South Sudan.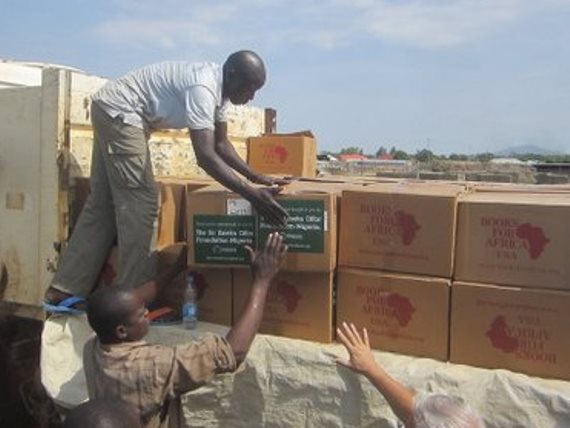 Publishers Weekly profiles BFA-Little Free Library partnership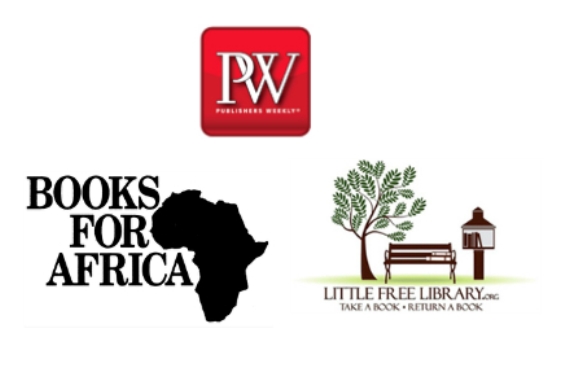 Both individually and together, two Upper Midwest nonprofit organizations are reaching beyond America's heartland to fulfill their mission of making books accessible to all. In 1988 Books for Africa was founded in St. Paul, Minn. Little Free Library was founded in Hudson, Wis., in 2009 and works on all seven continents. The two have partnered on shipping books to Africa for distribution to schools and libraries there since 2013. Read more>>
50,000 French and English Books arrive in Senegal
Two containers carrying 50,000 books have been delivered to Peace Corps Volunteers in Senegal thanks to the Sir Emeka Offor Foundation and The Nichols Foundation! These books are being distributed to schools and libraries across the country, including the "Bibliothèque Maleme Niani," as described below:
Peace Corps volunteer Lauren Thomas tells BFA "thank you again for working with Peace Corps to bring books to rural villages in Senegal. The gift of knowledge is immeasurable and my community gives you many blessings! The villagers of Maleme Niani were eager to learn and grow through eduction, but they lacked the proper resources. Peace Corps and local community group AJSDN partnered to construct a full-functioning library in the joint middle school/high school. The local school not only serves the 3000-person village, but also students from rural villages within a 50km radius. Students and villagers alike are welcome to come and gain knowledge and empowerment through the simple act of checking out a book. The first of its kind in the area, Bibliothèque Maleme Niani will have profound effects on community and youth development."

BFA strives to continue working with our outstanding partners to impact communities such as Maleme Niani across the African continent, furthering our mission of ending the book famine in Africa!
French Language Books en route to Guinea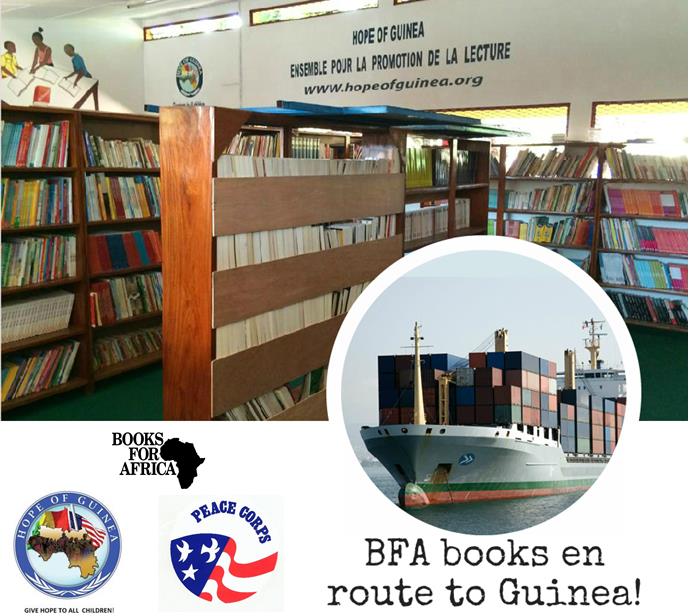 Voila! 27,000 new French books are en route from France to our partners in Guinea through a shipment made possible by the generosity of the Nichols Foundation and fundraising by Caleb Wilson. The books will be received by the charity Hope of Guinea and the U.S. Peace Corps, who are committed to distributing them to 25 communities that are eager to continue teaching and inspiring despite the Ebola outbreak.
2014 BFA Warehouse Party a rockin' good time!
Books For Africa's annual warehouse party was held on Saturday, September 27th, and the turnout was fantastic! We host this event each year in honor of the volunteers and supporters that allow us to continue working to end the book famine in Africa;with over 300 friends of BFA in attendance it was great to give back to those who make our work possible!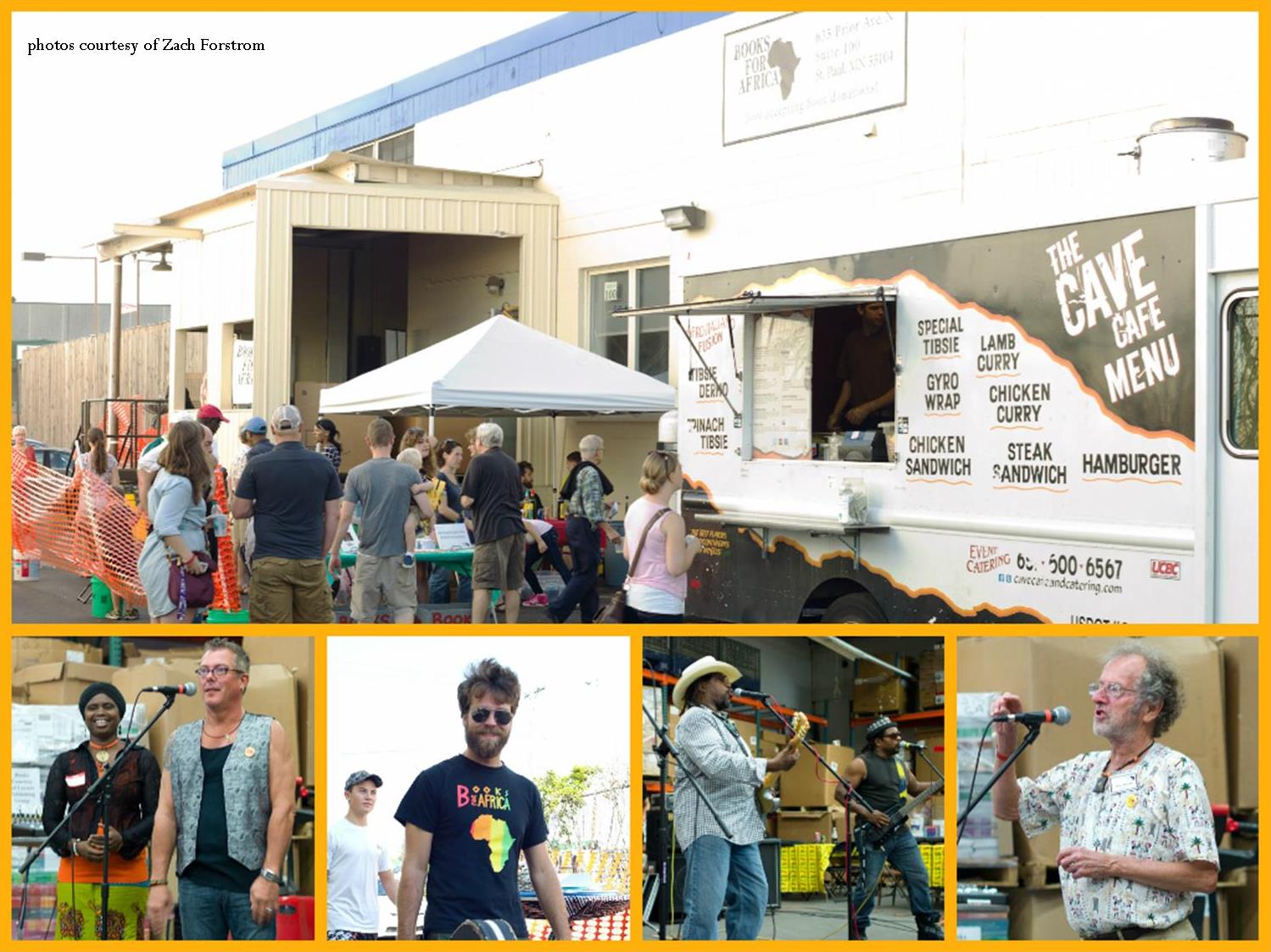 photos: Zach Forstrom
for more event photos from Zach Forstrom click here

Many thanks to all those who attended the annual BFA Warehouse Party at the Minnesota warehouse! Guests enjoyed great music from BFA's own Warehouse Band & other local artists (the McFarlane Brothers of Ipso Facto, Erik Koskinen & Mile One), free drinks, and delicious Afro-Italiano fusion food truck fare from Cave Cafe. Special thanks to our sponsor Amara Wines!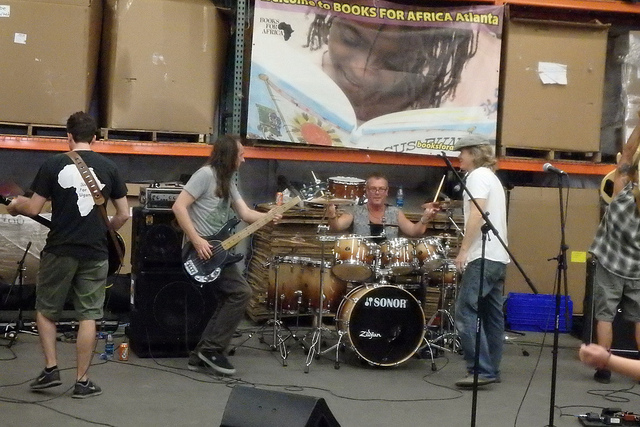 photo: Judy Hawkinson
for more event photos from Judy Hawkinson click here
Fox 9 reports on the 2014 Books For Africa Warehouse Party:


Books For Africa helps alleviate poverty of the imagination where imagination is most needed—where war and hunger, corruption and injustice seek to crush inspiration.

— Alexandra Fuller, author of the bestselling book Don't Let's Go to the Dogs Tonight